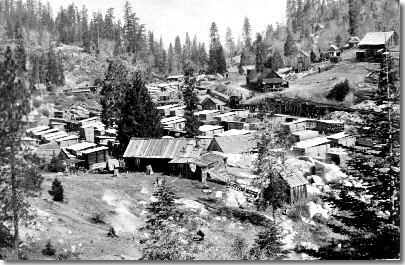 Millwood (upper mill) boasted a barber, blacksmith, photographer, shoemaker, doctor and undertaker. There was a general store, butcher shop, livery stable, post office, a summer school, several saloons, two hotels and a church. As with most mining and logging towns, there was also a red light district.
For more information see Millwood Gravesites.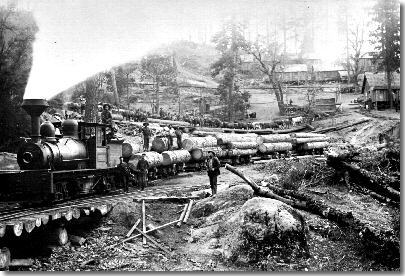 There were two mills near Millwood. The lower mill, two miles to the west across Mill Flat Creek, used a steam-powered, narrow-gauge railroad to the landing. The to mile rail line was called the Sequoia Railroad.
Empty cars were hauled by horse teams up to the landing where they were loaded with logs supplied from chutes from the surrounding hills.